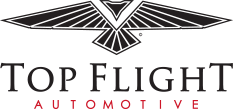 Top Flight Automotive is part of the Extra Mile Brands family of companies. We now offer all your favorites under one wing. We have combined our online offering from Corvette America, Mustang America, Mr. Mustang, Classic Fit Covers and Classic Car Dashes into a one-stop shop for automotive enthusiasts worldwide!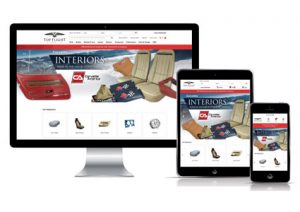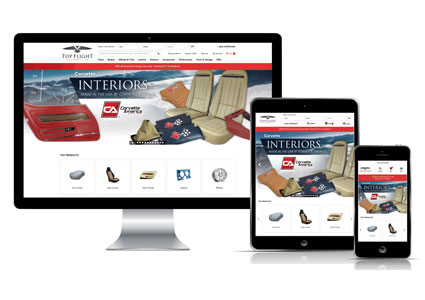 From restoration to performance, we offer the highest quality parts, interiors, accessories, gifts and apparel for Corvette, Mustang, Camaro, Nova, Falcon, Fairlane and many other platforms. Our inventory of world-renowned brands is constantly expanding, with most products in stock and ready to ship today!
Top Flight Automotive offers much more than just great products at reasonable prices. We provide world-class customer service from a sales team with over 175+ Years of combined automotive experience. We can help guide your restoration or upgrade project from start to finish. We are with you every step of the way!
Our company occupies a 200,000+ sq. ft. headquarters/warehouse in central Pennsylvania.
Our hours of operation are Monday-Thursday 8am – 8pm, Friday 8am – 5:30pm, Saturday 9am – 2pm (Phone Sales Only) and our Showroom is open from 9am – 4:30pm Monday thru Friday. We look forward to serving you!
Share: