Congratulations to Corvette America!
Their 1963-82 Corvette Large Diameter Power Steering Relay Rod has been recognized in the 2021 ARMO Hot Products Showcase!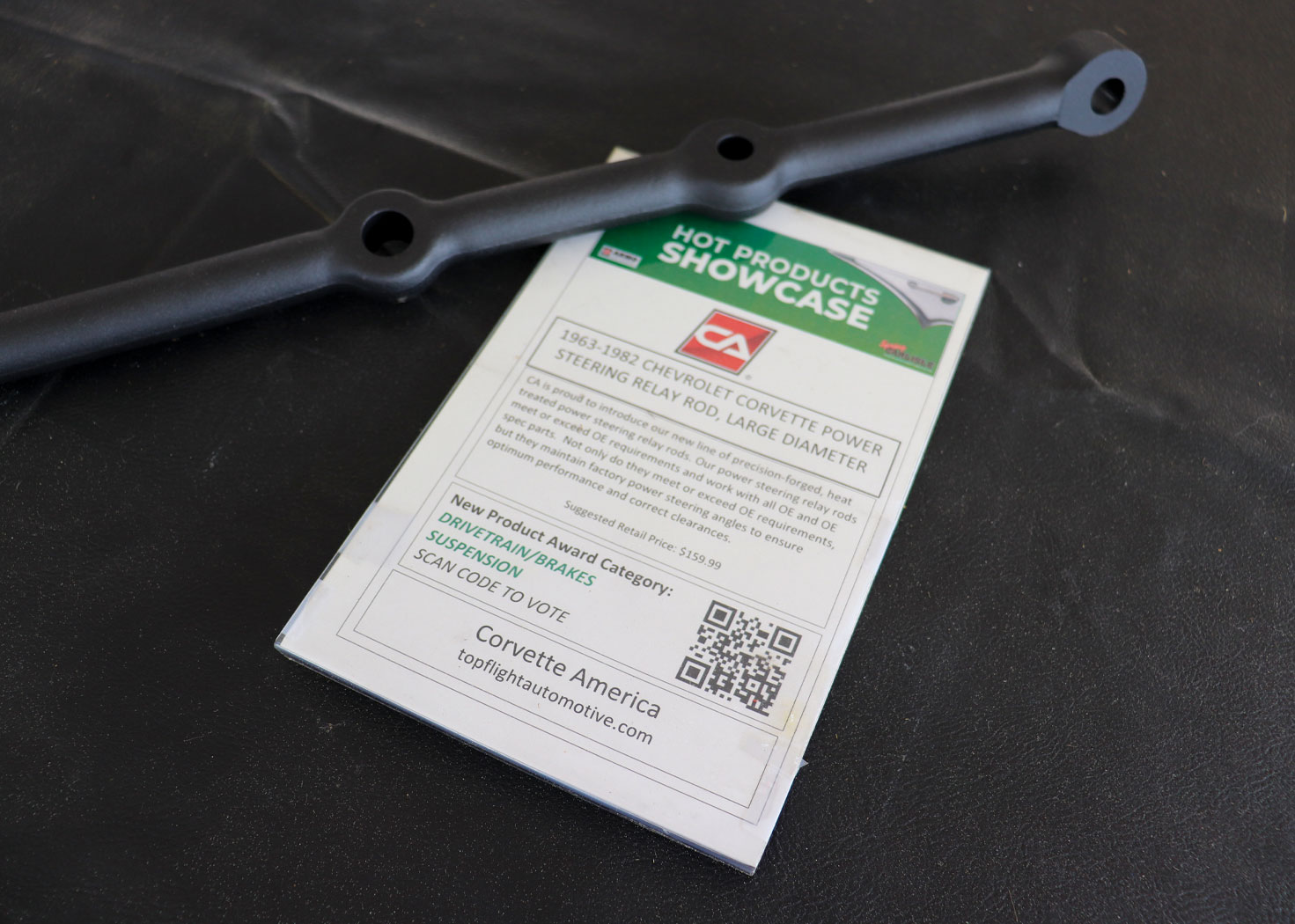 Features & Benefits:
Precision-Forged and heat-treated steel meets or exceeds OE strength requirements
Durable Black Electrophoretic Deposition (ED) coating and powder coated for aesthetics
Maintains factory steering angles and lengths to ensure optimum performance
Works with OE and Replacement/Reproduction steering components
Did you know that a worn power steering rod could be the culprit of your sloppy steering? Until now, your only option to fix your steering rod was to go to salvage yards or swap meets, and if you were lucky, you might find something just as worn as the one you were trying to replace.
Well, those days are over! CA is proud to introduce our new line of precision-forged, heat treated power steering relay rods. Our power steering relay rods meet or exceed OE requirements and work with all OE and OE spec parts.  Not only do they meet or exceed OE requirements, but they maintain factory power steering angles to ensure optimum performance and correct clearances.
These CA power steering relay rods have been engineered using the highest quality standards and tolerances. "Good enough" is not good enough for CA, so we even added a durable electrophoretic deposition (ED) powder coating for protection and aesthetics. Get yours today!

Share: